Our Business
Manufacturing
Role of Our Division in Sapporo
Cosmo Bio has its Sapporo division in Otaru, Hokkaido, which is responsible for developing and manufacturing life science-related reagents. Based on the primary cell culture technology developed over many years by Primary Cell Co., Ltd., the predecessor of the Sapporo division, we began providing peptide synthesis and antibody production services as a new business in 2016. We are also engaged in protein production utilizing chicken egg bioreactors. Simply relying on the trading company's ability to purchase and sell quality products is not enough to fully meet the needs of researchers. We commercialize our new merchandise based upon the opinions and perspectives of researchers in order to appropriately satisfy demands.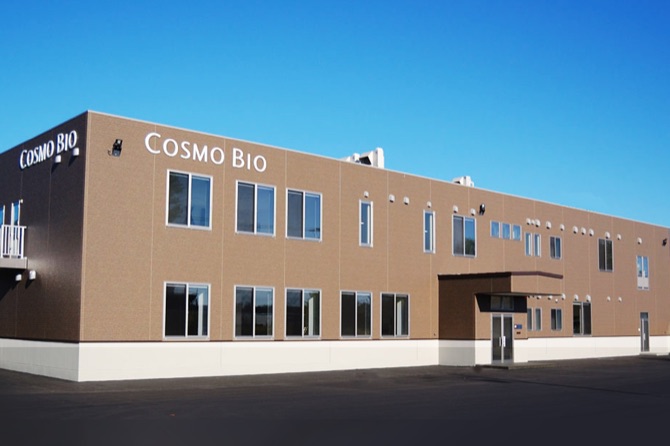 Primary Cell Culture, Other Reagent Production, and Contract Testing
The company manufactures and sells cells that cannot be substituted by imported cells and provides outsourced services using cells. In addition to cell production, we also develop and manufacture never-before-seen reagents that reflect the opinions of researchers.
Major items
Cell/Cell Culture Products
Adipose tissue, bone, cartilage, tooth, pancreas, liver function, cardiovascular, immune, mesenchymal stem cells, feeder cells, tumor cell lines, macrophage-related, coating reagents, etc.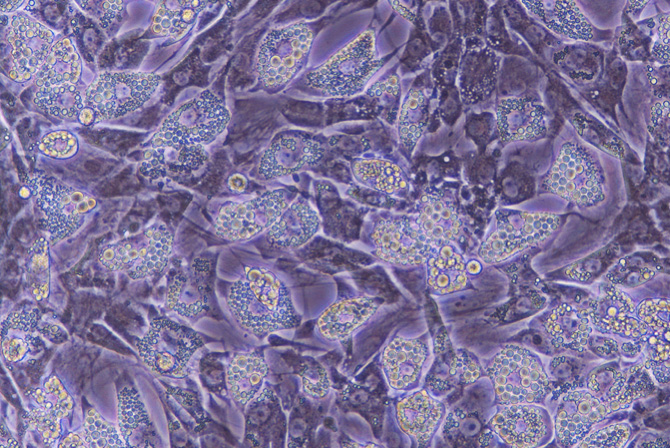 Assay Kit Related
Various measurement kits, staining kits, detection/purification kits, etc., including those related to neurodementia, macrophage/immune, exosome, anti-saccharification/anti-aging, etc.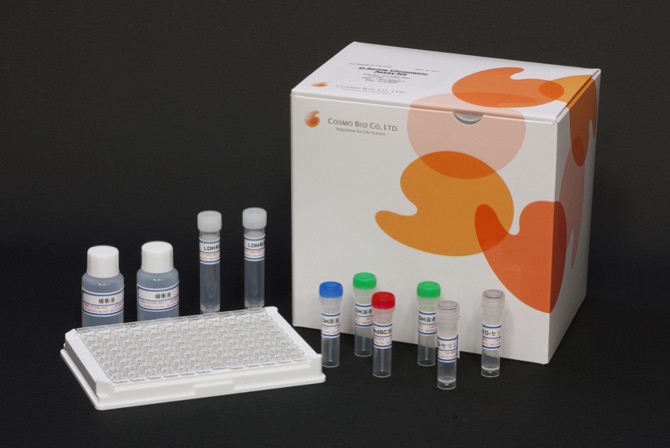 Biotechnology Research Equipment
Constant-temperature transport containers, aluminum block mat heat insulation devices, dew condensation prevention glass plates, etc.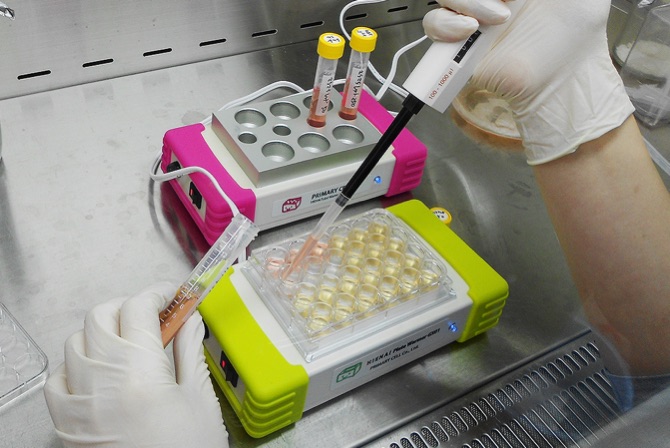 Consigned Service
Intestinal flora analysis, tear fluid analysis services, cell assays, etc.
Product development through collaboration with research institutes
We are working to develop our own brand products through collaboration with research institutes with outstanding technologies and expertise, with respect to the opinions of researchers.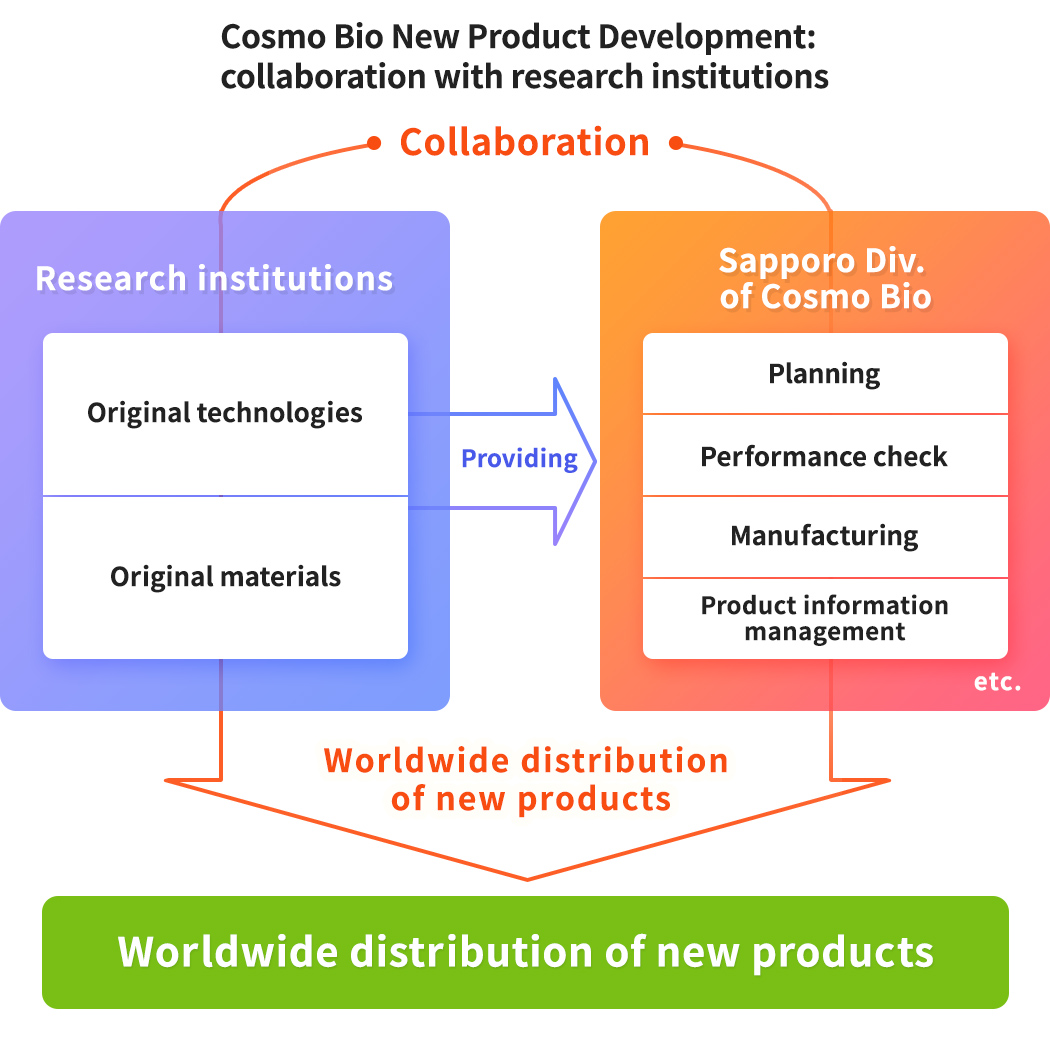 Custom Peptide Synthesis and Antibody Production Services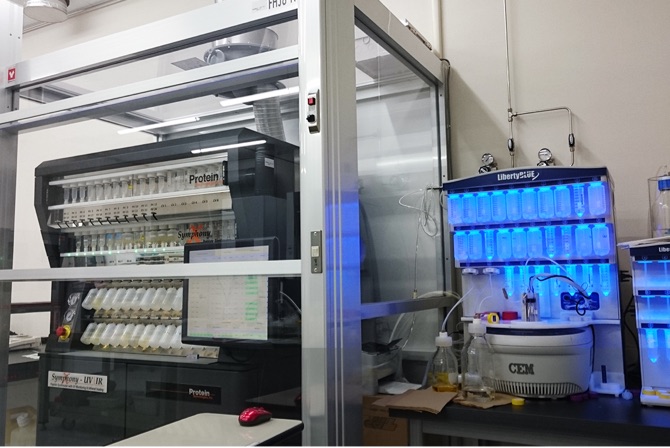 The peptides are custom synthesized in the sequence that meets the researcher's needs. In addition to supporting reserach at universities and other institutions, we provide products and services that support drug discovery by pharmaceutical companies.
We also offer contract services for the production of antibodies using this peptide as a material (antigen).
Main service items
Custom Peptide Synthesis
Peptide synthesis, AQUA-grade peptide design and synthesis services, etc.
Antibody Production Services
Epitope design service "MODERAGON" polyclonal antibody production, monoclonal antibody production, etc.
Contract production and production of proteins using an egg bioreactor
Protein production using an egg bioreactor is a technology that produces large quantities of specialized proteins in the eggs of chickens with genome editing. It was developed and patented by Dr. Isao Oishi of the National Institute of Advanced Industrial Science and Technology (AIST). We began joint research in 2015 and have been working on the commercialization of this technology with the support of New Energy and Industrial Technology Development Organization (NEDO) and Japan Science and Technology Agency (JST).
As a result of these efforts, the company began manufacturing and commercializing its own proteins. The contract manufacturing business launched in July 2019; large quantities of proteins are purified, produced, and delivered to users in need. We utilize domestic Japanese patented technologies that avoid complex licensing issues in the manufacturing process. We are committed to creating products solely employing Japanese technology.