Our Business
Global Business
From Japan to the world
In Japan, there are many unique, high-quality products and technologies that are not available overseas. In tandem with outstanding Japanese manufacturers and research organizations, we are expanding our international sales by introducing "Made in Japan" products under the name "Cosmo Bio."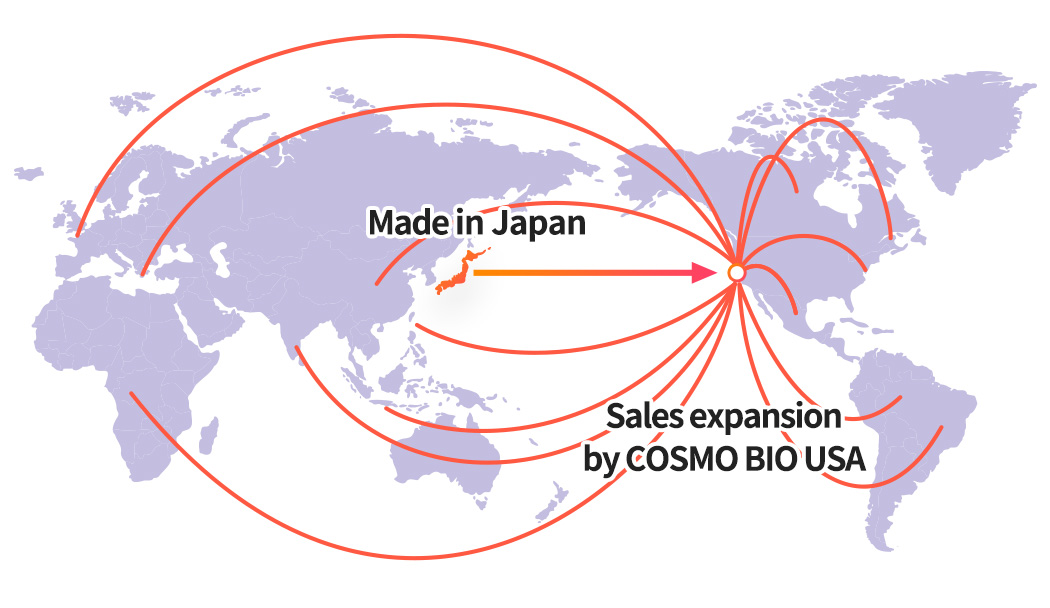 Product lineup
We commercialize technologies provided to us by Japanese companies, universities, and public research institutes. In addition, we purchase outstanding products that are unique to Japanese companies and sell them overseas.
Major products
- Antibodies
- Detection and Measurement
- Cell/ Tissue Culture
- Bio-active Substances
- Cell and DNA Engineering
- Protein Engineering
- Separation and Purification
- Disposable items and General Labware
etc.
Role of COSMO BIO USA
Cosmo Bio began its business by providing outstanding reagents from overseas to researchers in Japan. Subsequently, we began offering products to overseas users who wish to purchase reagents from Japan and expanded our export business. In 2004, COSMO BIO USA was established to expand sales to North America. Sales activities are now on track, and from 2019, Cosmo Bio has transferred its overseas sales business to COSMO BIO USA. We provide information at the global scale, not just from Japan.
In addition to selling Japanese reagents worldwide, we also purchase and sell unique products from outside North America for researchers in North America.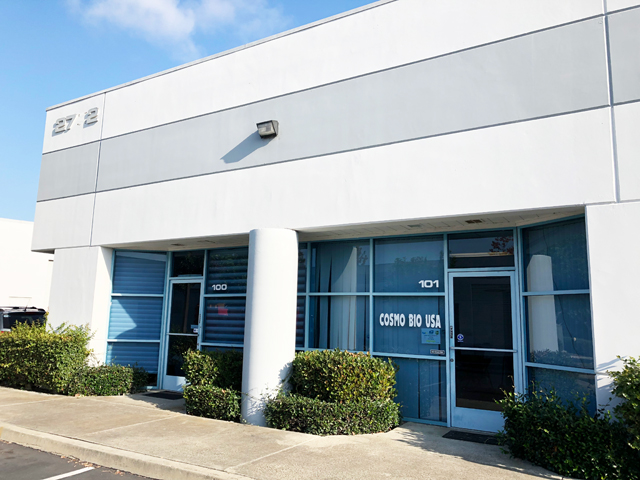 Around 30 Distributors Worldwide
In order to deliver product information in a timely manner to researchers around the world, COSMO BIO USA employees in sales, academics, order-receiving, and order-placing cooperate with approximately 30 distributors worldwide.