Like ingredients in a recipe and the pots and pans used to cook them, biotools are a diverse class of products used by scientists to perform experiments that probe the secrets of nature and enable the development of new diagnostic tests and life-saving therapeutics.
Cosmo Bio provides high-performance research biotools from leading makers around the globe (including ourselves) to life scientists around the world. We are biotool experts.more
President and CEO:
Haruhisa Sakurai, Ph.D.
Business of
Cosmo Bio Group
Global Businessresponsible for
COSMO BIO USA
Much of the world's high-quality technologies are produced in Japan. In collaboration with manufactures and research institutions, we promote global sales of "Made in Japan" merchandise under Cosmo Bio. With our subsidiary, "COSMO BIO USA", we are poised to become an international leader in the contribution and advancement of life science research.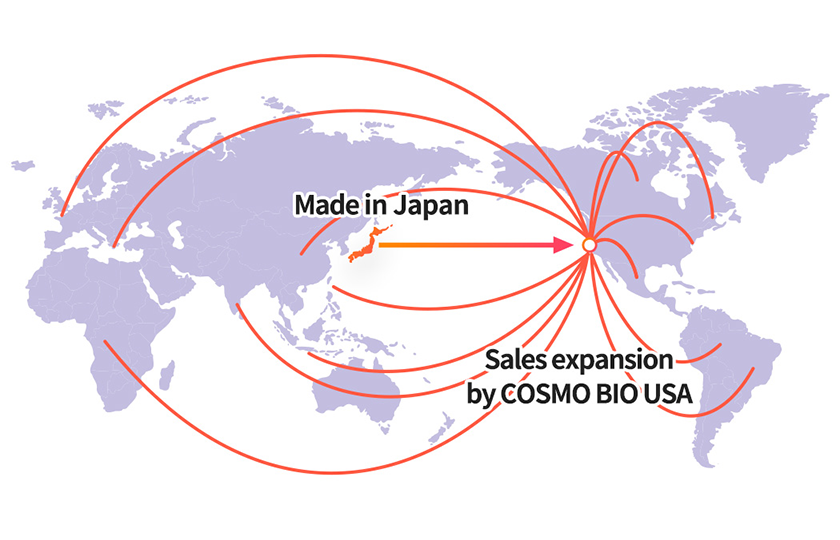 Distributionresponsible for
Cosmo Bio (Reagents)

and

BM Equipment (Disposable Labware)

Cosmo Bio provides the most up-to-date products and technical information available from world-class manufacturers, to laboratories, research institutes, life-science education and testing organizations throughout Japan. We are proud that our ability to supply a vast array of products and information allows us to serve the needs of all of our customers. By making full use of our international network, coupled with the highest quality information, we support the life sciences community with a level of commitment and responsibility befitting a company that is trusted by its valued customers.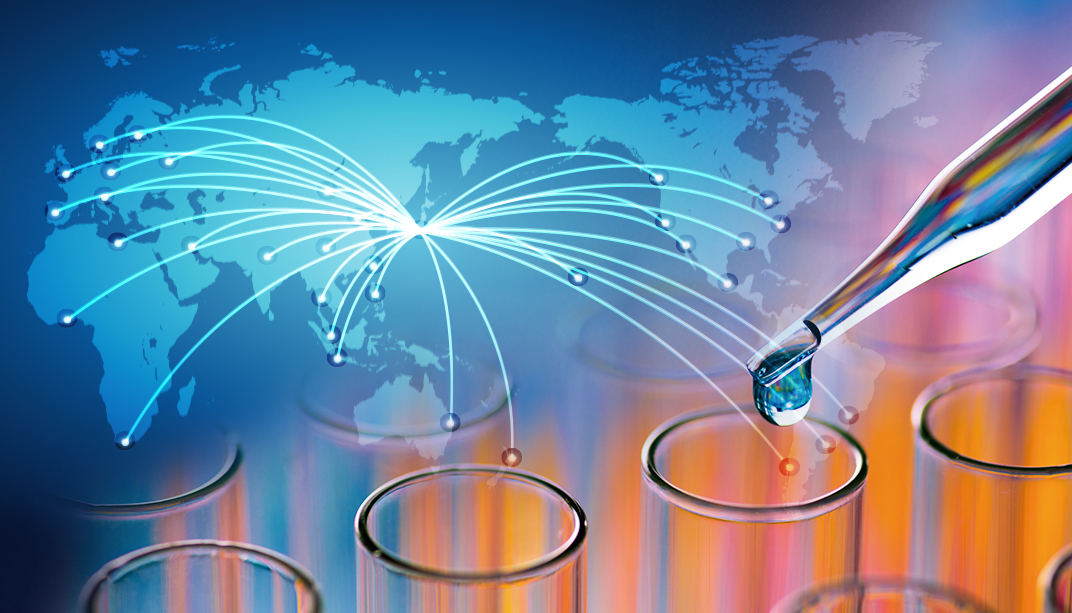 Manufacturingresponsible for
Sapporo Div. of Cosmo Bio
There is a shortage of products on the market that completely satisfy the needs of researchers. It is difficult to fulfill those demands solely by sourcing and selling products as a trading company. Our solution at Cosmo Bio is to collaborate with various research institutions in order to develop cutting edge technology that is currently unavailable on the market. Cosmo Bio branded merchandise is mainly manufactured at our Sapporo R&D Division. In addition to product development, we are also investing into markets that have the potential to broaden our product range. Our ultimate goal is to revolutionize the "Life Science World" with our innovative products, and emerge as a global leader in the biotechnology field.